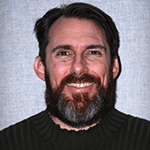 Thom Watts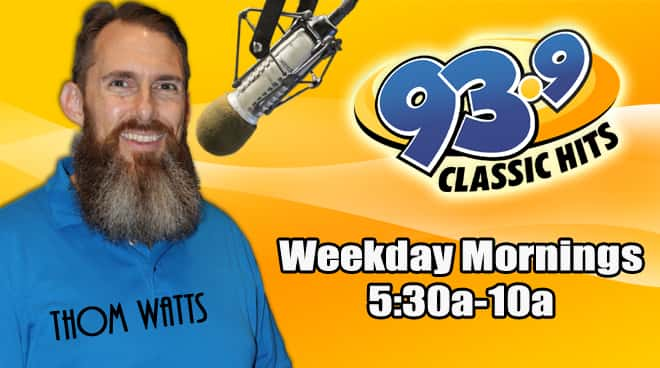 Bio
A long time ago, in a little town, not so far away…I was born and raised in Oswego, KS where my parents still live, and have been a lifelong resident of the Joplin area.
I spent 2 years at Coffeyville Community College, and received by BA in Communications from Pittsburg State University.
I've then spent over 20 years on the radio in this area but, before all that I had a lot of "firsts" of my life in Joplin, including my first visit to a radio station. "King's Pizza" was the first time I had "Square Sliced" pizza. The first time I saw "Star Wars" was in the Eastgate theatre, and "Grease," fittingly enough, at the Webb City Drive-In. My first time in a record store was here, and I bought Hall & Oates "Maneater" on 45. It's also where I bought my first CD. My first "John Huges" style girlfriend was from Joplin. I got my first traffic ticket at Hardees on Main.
My wife Sarah and I live in Pittsburg, KS, but, now both work in Joplin, and like to spend time away from work with our kids Lily and Teagan.
My i-pod is a scary place to visit. I have a very electic taste in music. I probably have 100 artists in my Top 10 Favorites list. However, at the top are the Eagles (The 3:02 mark of my favorite song, "One of These Nights," is a transcendent moment for me.), the Beatles, and Led Zeppelin. Grew up with a mix of Elvis, Beatles, Barry Manilow, Neil Diamond, Gordon Lightfoot, Steve Miller Band, ELO, the Bee Gees, etc. playing around the house. I am a child of the '80's, and enjoy a lot of '70's and early '80's pop. I am obligated by unwritten law to admit to enjoying some of the cheesiest acts ever. If it had big hair, synth & too much guitar, a glam/punk/British influence…I probably jammed to it and still do quite often.
However, I also really get into the stuff from people like: Dave Mattews, John Mayer, Jack Johnson. My brother, Chuckles, has also introduced me to – The String Cheese Incidnet, and Umphrey's McGee. Different but very cool. On the heavier side, Motley Crue, Metallica, Dokken, Van Halen, Can't forget… Led Zeppelin. Mix in some Classical. (My favorite is Wagner.) I also dig the smooth sounds of James Ingram and George Benson. This is beginning to almost sound like the first night at a 12 step meeting.
Hi…my name's Thom and I'm a music junkie.
I'm very happy to be part of the Zimmer family of radio stations, and proud to call "Classic Hits" 93.9 my new radio home.