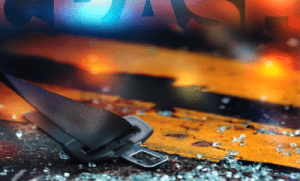 A man from Grove has died from injuries sustained after his vehicle went over a cliff four miles east of Miami on Sunday.
The Oklahoma Highway Patrol says that 28-year-old Ricky Joe West II was traveling eastbound on State Highway 10 shortly before 9:30 a.m., when his car went airborne after going over the edge of where the under replacement Spring River Bridge had been removed. Along the way, West passed numerous construction barriers signaling that the bridge was closed.
According to authorities, he was not wearing a seat belt and was pronounced dead at the scene.